Posted by Callum McCrimmon on 24th Sep 2021
Colchester Zoo
Situated 4.4miles from Colchester, Colchester Zoo is a great destination for a day out. Trains from London Liverpool Street mean that it is accessible from London and a taxi from the train station in Colchester itself will take just ten minutes, but there are local buses available too. Of course, you may choose to drive to the zoo. At present there are road works in the area which are causing some disruption. Thoughtfully, the zoo's website has some advice regarding avoiding the worst of the traffic and I have attached a link at the end of this piece.
At present, due to the continuing effects of Covid-19 tickets must be booked in advance online and entry to the zoo is timed in order to avoid queues.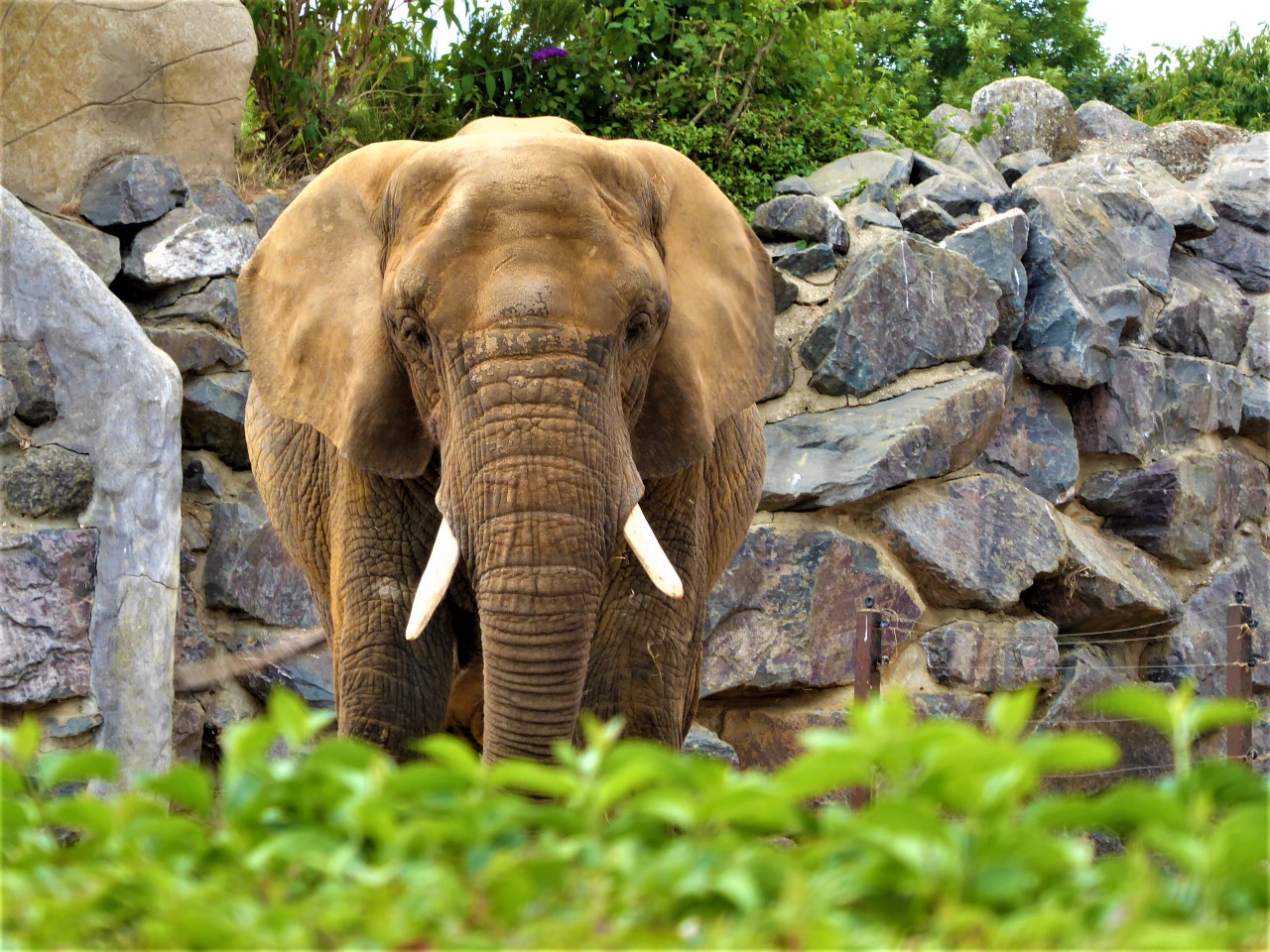 If you haven't been before, I should advise you that the site is very hilly and some of the hills are very steep especially if you are pushing a buggy or a wheelchair! This is taken in to consideration in the ticket prices as assistants to disabled visitors have access to a free ticket. The zoo website provides a map of a route around the zoo which promises to be a little less strenuous and avoids the worst of the hills! I have experience of pushing a manual wheelchair around the zoo and it can be quite hard going but the map does help. The map can be downloaded before visiting. It is worth bearing in mind that wheelchairs and mobility scooters can be hired, so it's not absolutely necessary to bring your own but this does need to be booked in advance of your visit to avoid disappointment.
The zoo has a collection of over two hundred species many of which are endangered or critically endangered. The varied species you can see at Colchester include red pandas (so pretty), dik-dik, hunting dogs (a personal favourite because of their beautiful markings), mandrill, Komodo dragons and warthogs along with big cats such as cheetah, leopards, lions and tigers. There are lots more as you will see from research of the zoo's website. One thing I am sure of is that children and animal lovers alike are sure to enjoy the huge variety of animals to be seen. Personally, I definitely think you need to visit more than once in order to see everything. This way you can linger a little longer and really enjoy the characters of the individual animals.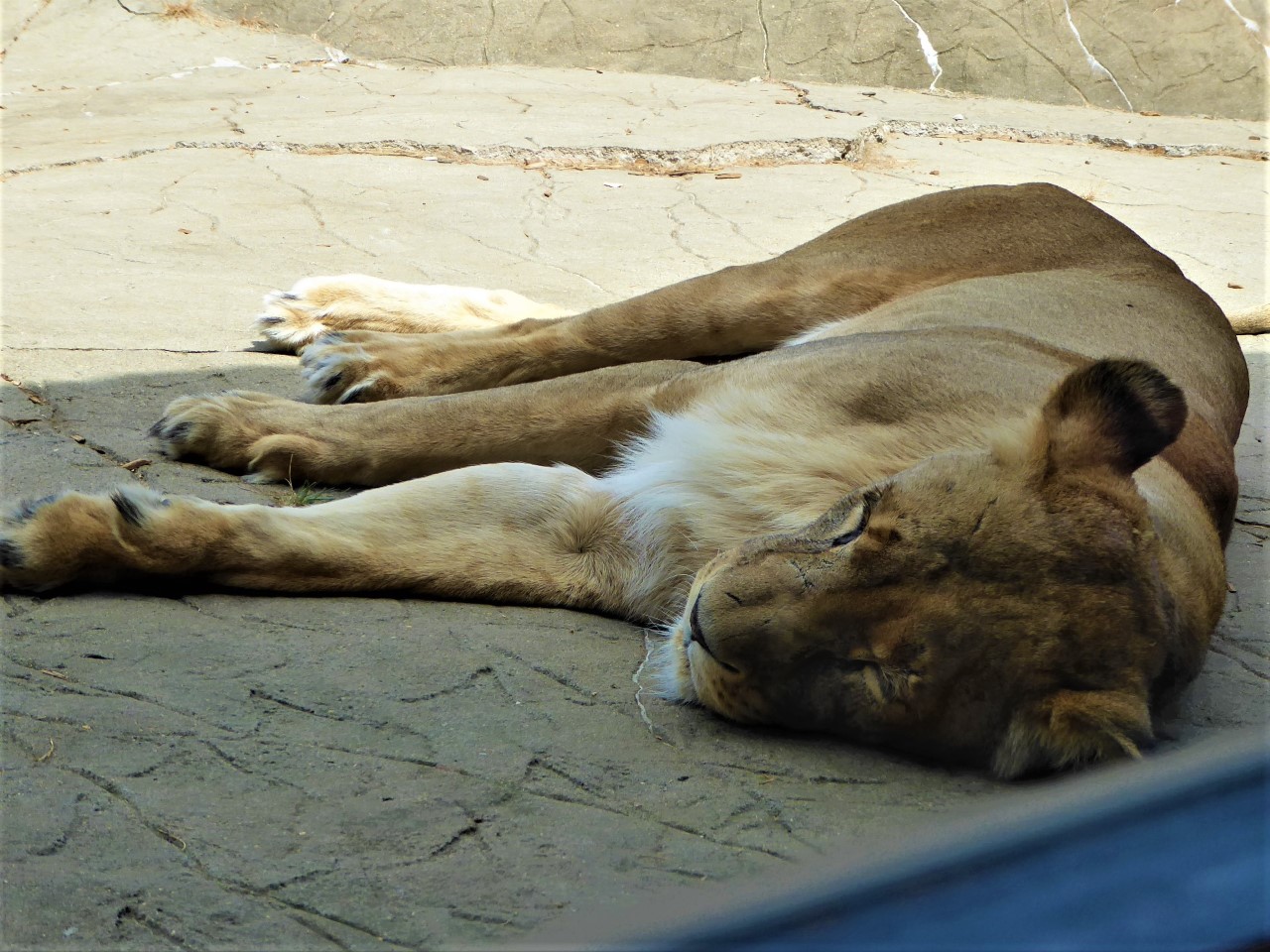 Colchester Zoo is involved in a number of breeding programmes designed to help the many endangered species represented at the zoo. This year has seen the arrival of a Crowned Lemur baby born in April. Crowned lemurs are native to the very north of Madagascar and live on a diet of fruit and leaves. They are on the IUCN Red list due to habitat loss as a direct effect of illegal logging and mining. This is the second Crowned lemur to be born at Colchester Zoo, so it is a great contribution to the conservation of the species.
Colchester Zoo has become well known for the innovative design of its animal enclosures. I was particularly pleased to see the development of the Orangutan Forest, mainly because I found the orangutans fascinating. Over many years of visiting, we became familiar with Rajan, the big male orangutan. He became a sensation on social media when he would often be photographed kissing visitor's baby bumps. He was fascinating to watch and he seemed almost as fascinated by us. One of our party had tattoos on his arms and whenever Rajan saw them he would come straight over to us and press his nose up against the glass. He would stare at them for as long as we stayed there. It was lovely to see Rajan, who lived at the zoo for forty years, enjoy the new enclosure which was of a naturalistic style and had a very high roof that allowed a lot more freedom of movement. We were very fortunate to see Rajan for the last time in 2018, shortly before he passed away in December of the same year at a very impressive fifty years of age.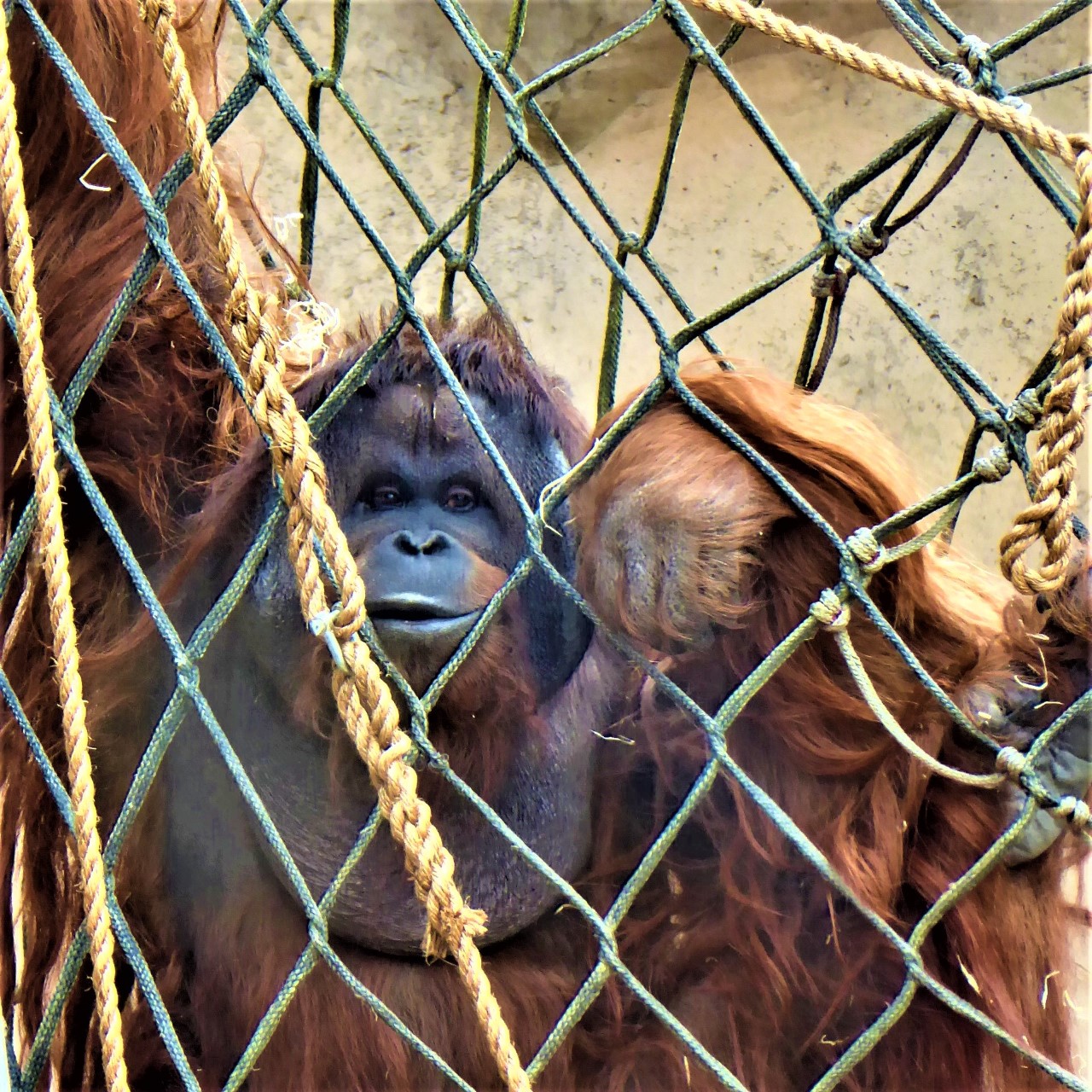 In the past, many of our summer holidays were spent on the Essex coast. I remember we used to buy free range eggs from a farm in Weeley, near Clacton-on-Sea. One year we were thrilled to find the farm owners had rescued an abandoned fawn. It was the most beautiful creature. Each time we visited to buy eggs the fawn was there. Of course, as with all animals the little fawn didn't stay little. He gradually grew in to a BIG animal. Just like a dog or any other living thing he began seeing the farm as his territory and would chase off visitors. Rather reluctantly, I think, the farm owners knew that the deer couldn't stay. It is one thing a dog seeing off intruders but it's a bit different when it is a full-grown fallow deer stag! Oscar, as he was named, was relocated to Colchester Zoo where, at the time, they had a herd of fallow deer in a paddock next to the car park. Imagine our delight when we next visited the
zoo and, standing in the car park, called out "OSCAR!!", and our friend galloped up to the fence to say hello! Fond memories indeed.
Whenever we visited Colchester Zoo, we would try to be around when the falconry display was on. It was such an informative display. The keepers imparted so many interesting details about each bird as they flew over - often flying just above our heads - and being rather fond of birds it was great to see their agile flying close up. More than once a bird would fly off and only return when it was good and ready. It is little details like this that make Colchester Zoo such an amazing place to visit.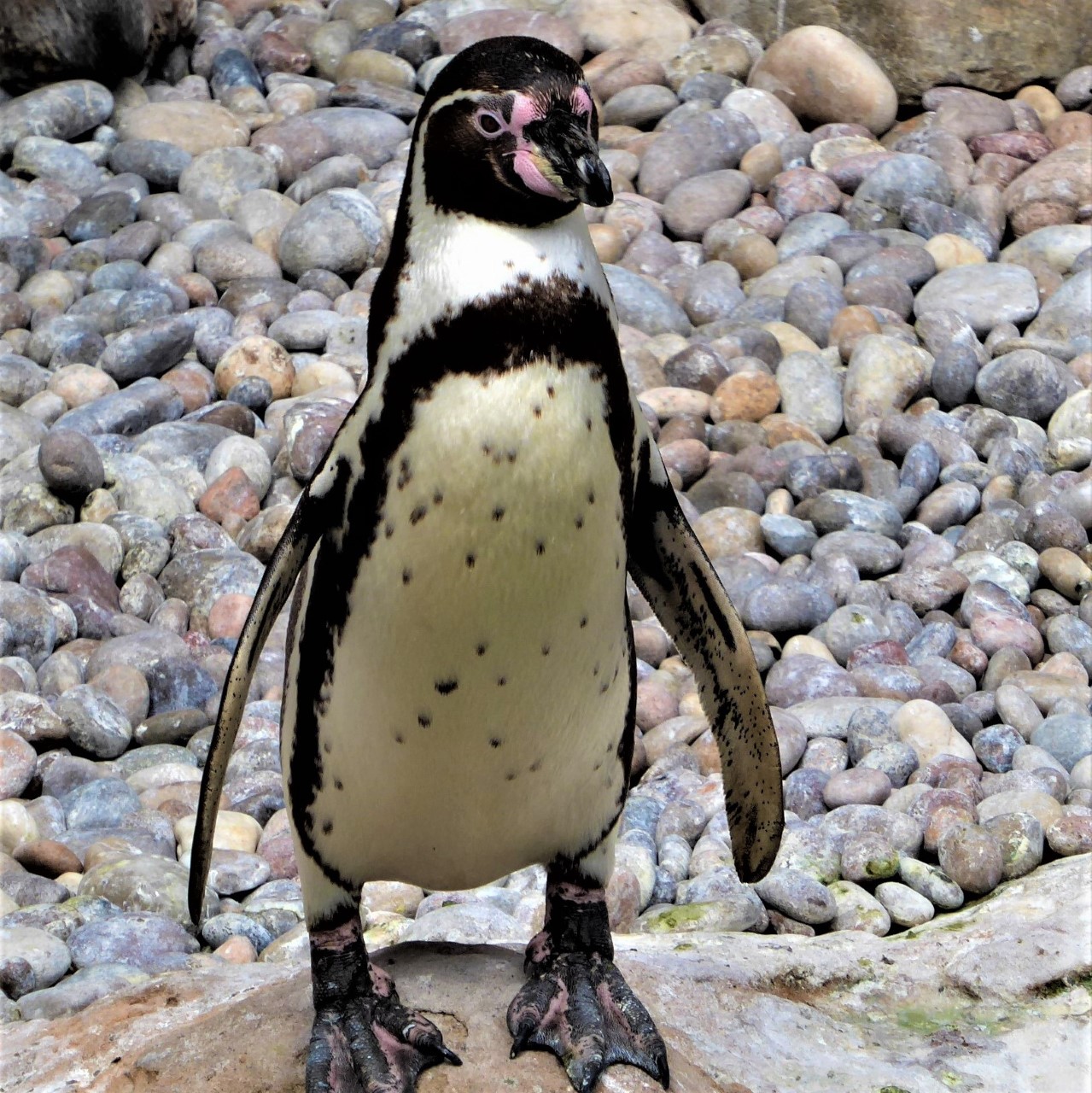 Activities that are open to visitors now include feeding the lorikeets. These amazingly coloured birds from Australia go nuts for the little pots of nectar you can buy to feed them. They will even land on your arm to get close to the food source, so have your camera ready!
Speaking of feeding time, we humans won't go hungry at Colchester Zoo either as there are plenty of outlets providing everything from coffee and cake, sweets and snacks to full meals. If you prefer a picnic but haven't got time to prepare one before you leave home, there is even a picnic ordering service.
As I'm sure you'll appreciate if you've blessed me with your company through this blog, I have many happy memories of childhood visits to Colchester Zoo and I really can't wait to return to make some more!
ADDRESS: MALDON ROAD
HECKFORDBRIDGE
COLCHESTER
CO3 0SL
USEFUL LINKS: