Posted by Callum McCrimmon on 7th May 2021
Exploring Oban
Thank you for joining us on our journey to Scotland's beautiful west coast. Today we are heading to the town of Oban and some of our favourite places in the surrounding area.
Known as "The Gateway to the Isles," Oban is a port town with ferry links to the Inner and Outer Hebrides. The great news for visitors to the town is that several of the islands are easily accessible and can be visited on a day trip.
The closest of the islands is Kerrera. A small island, visible from practically everywhere in Oban, the ferry journey takes only a few minutes. Steeped in history Kerrera was invaded by Vikings and was the place where Alexander II of Scotland died in 1249. With around 45 inhabitants, Kerrera is approximately 4 miles long and 1 ¼ miles wide. Carn Breugach, at a height of 620ft, is the highest point on the island and affords wonderful views back to Oban and to Mull, Morar, Moidart and Ardnamurchan. Kerrera is a wonderful place to spend some time whether it's the beautiful scenery, walking, pony trekking or the wildlife you enjoy it's all here on Kerrera. If you're an artist, perhaps you will be as inspired as JW Turner was in 1831, when he made a total of 25 sketches of the ruined Gylen Castle!
Iona is another island easily accessible from Oban. Regarded as the "Cradle of Christianity" in Scotland, Iona is tiny. Measuring a mere 3 miles long and 1 ½ miles wide it has around 120 permanent residents while attracting up to 130,000 visitors each year.
The sea around the island is brimming with wildlife. Otters can be seen catching fish or resting on the rocks around the shoreline and whales and dolphins are frequent visitors. Both Common and Bottlenose dolphins are seen along with rare sightings of Sunfish. Minke Whales can be seen between Iona and Staffa from late June and Orca and Pilot whales can be seen passing the island as they migrate. Amazingly, in 2009, there was even a sighting of a young Humpback Whale. One of the most impressive sights to behold must be that of a Basking Shark. These magnificent creatures can grow up to nearly 20 feet long and can be seen close up as they swim alongside boats feeding on plankton. And the good news is their numbers are increasing.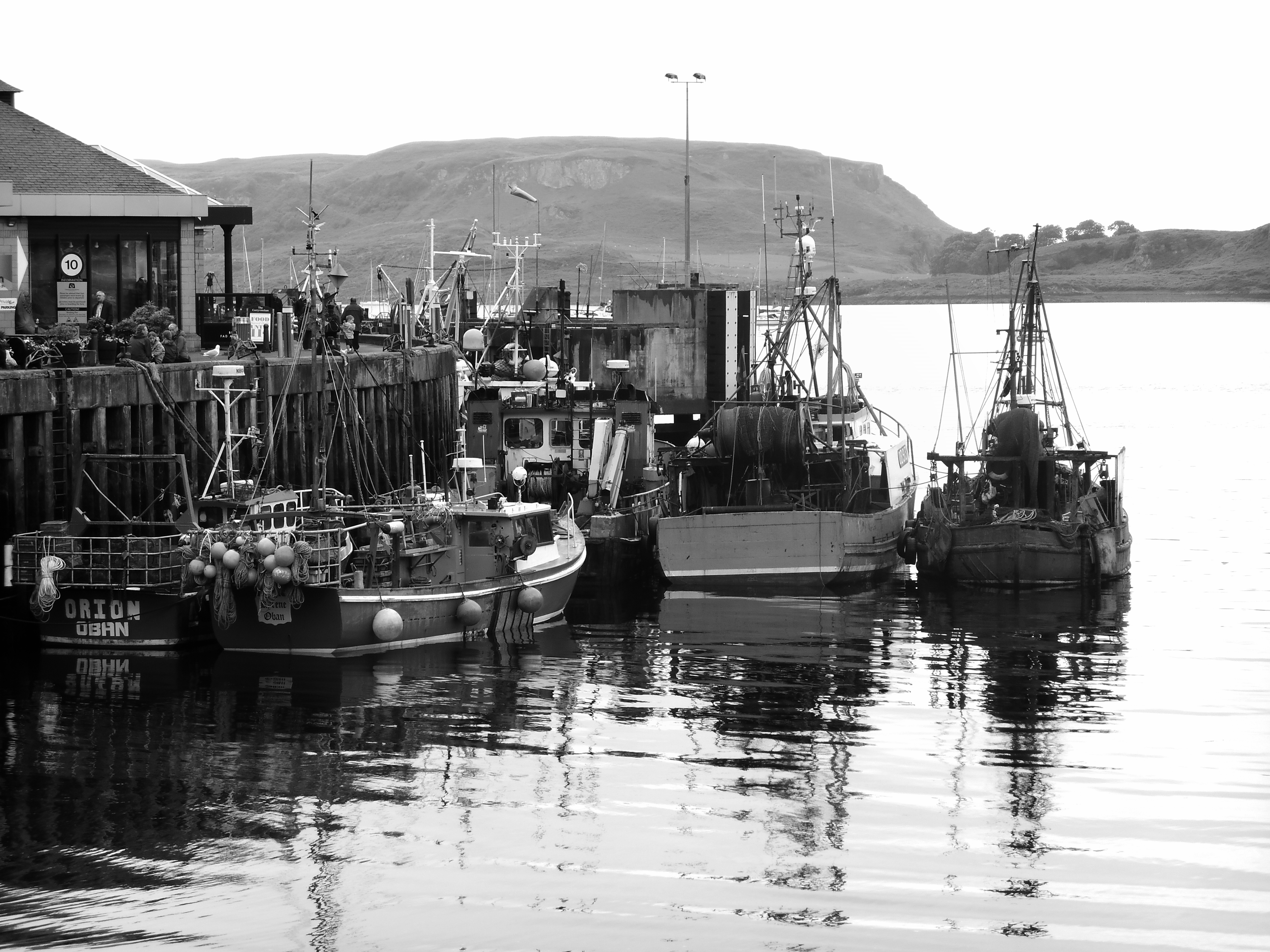 Iona is also a haven for birdlife. Species you may see, depending on the time of year, can include Corncrake, Puffins, Skylarks, Great Northern Divers and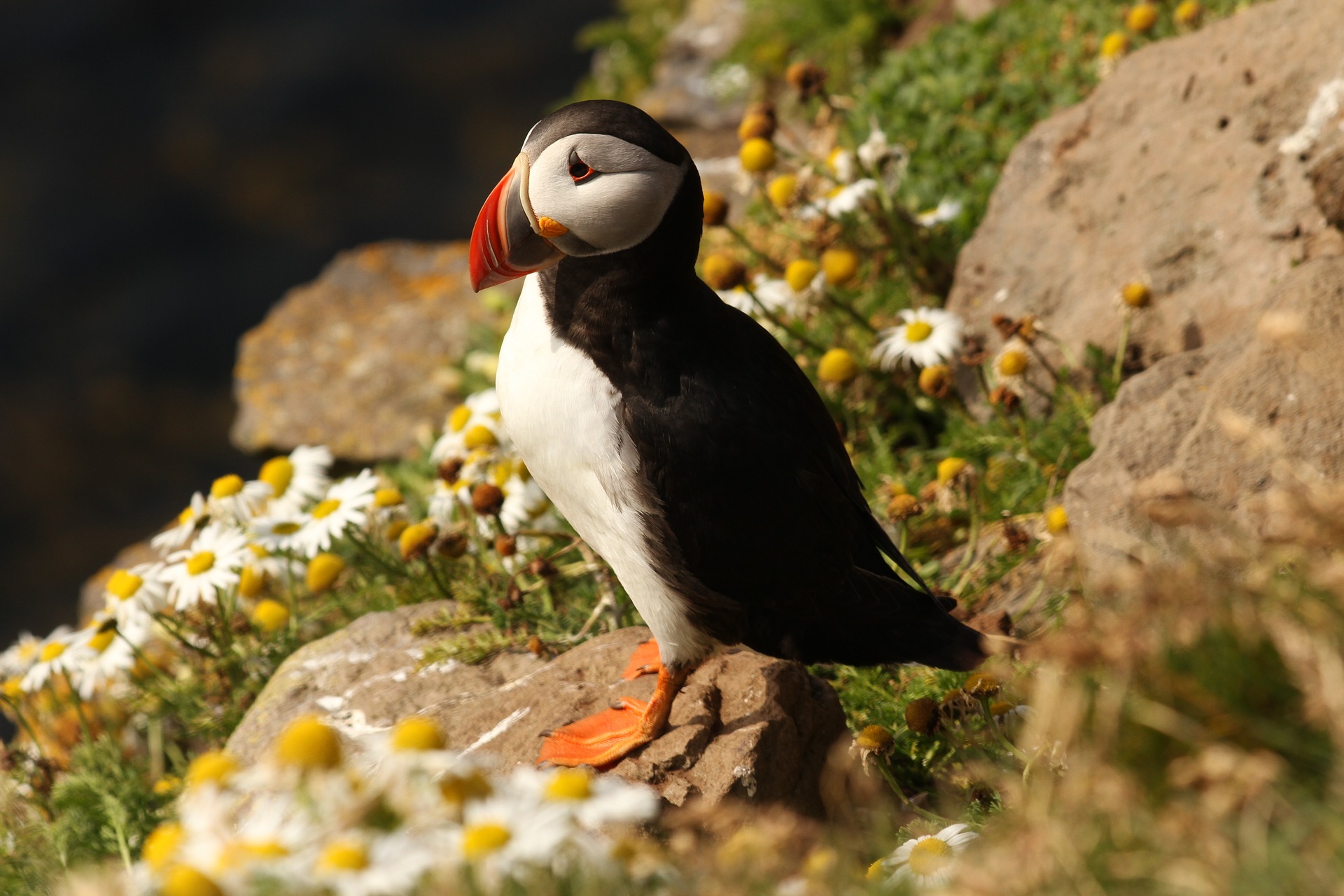 Peregrine Falcon. To see a Peregrine in full flight, as we did on Skye one year, is a memory to cherish.
The island is well known for its beautiful beaches which always feature heavily in holiday programmes on television. On sunny days the white sand made from shells and the clear blue sea resembles the Caribbean more than a beach we associate with the British Isles. Iona is a magnet for photographers and artists alike. As a result, art and crafts are widely represented in a number of galleries on the island. aa
Easdale Island, Seil Island and Lismore are all within easy reach of Oban via the ferry service and all have their own special characteristics and attractions. Perhaps we will discover them together in a future blog adventure!
Now we must return to Oban itself, for it has much to recommend it as a destination in its own right. With a resident population of 8,500, Oban is the unofficial capital of the West Highlands. It's also known as "The Seafood Capital of Scotland." For us, a visit to Oban was never complete unless we indulged in some seafood at the Oban Seafood Hut on Calmac Pier! The smell of the seafood cooking makes it impossible to ignore and the views back to the town and out over to Kerrera are the ideal backdrop. Really, sea food can't get any fresher than this and with the likes of scallops, lobster and crab on the menu, who could resist? There's nothing quite like sea food enjoyed on the water's edge.
Oban takes its name from Scottish Gaelic and means "the little bay." The harbour is a perfect horse shoe shape and a great place to watch the fishing boats and ferries coming and going. With the sound of gulls in your ears and the ever-changing effects of the weather on the view before you, there's nothing like sitting on a bench and enjoying the genteel commotion of this lovely seaside town.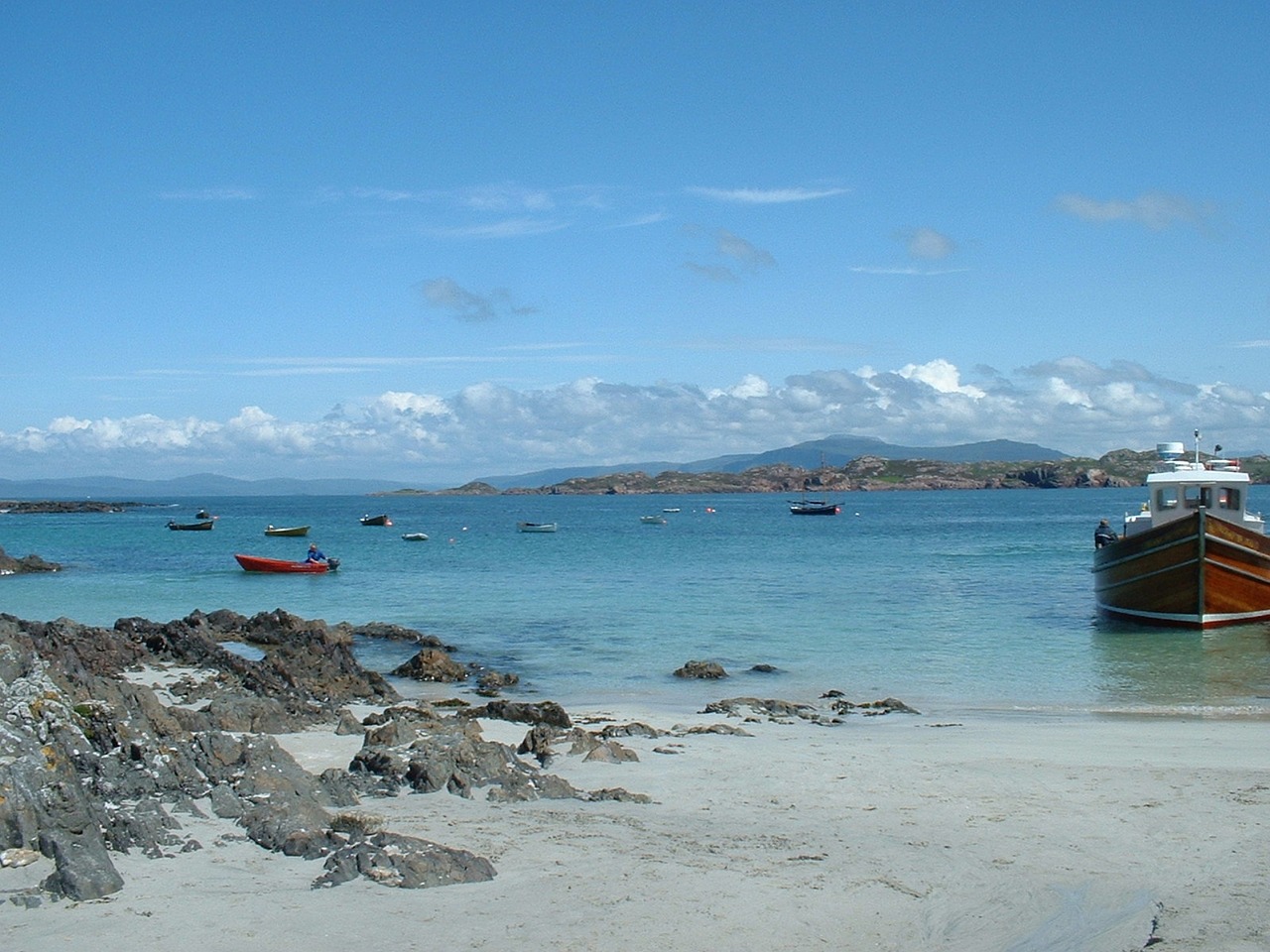 Standing high above the town is McCaig's Tower, or McCaig's Folly. The prominent landmark and tourist attraction resembles the Colosseum of Rome and was built by local banker and philanthropist, John Stuart McCaig. At a cost of £5,000 the folly was intended to be a monument to the McCaig family and a means to support local stone masons. Built using Bonawe granite from Loch Etive the large monument has a circumference of 656ft (200m) and is a very impressive structure especially when seen while approaching the town by ferry or train. Work on the folly ceased upon the death of McCaig in 1902. Withbeautiful views over Oban and out towards the islands it's well worth the climb to the top although you'll need to be quite fit as there are a lot of steps. An alternative route takes you closer to the top by car where you'll find a small car park and a short flight of steps. You'll find it by following the Fort William Road and then on to Deanery Brae where sign posts direct you the rest of the way to McCaig's Tower. There are well-maintained gardens within the walls so you may wish to linger a while to truly appreciate your visit.
People have lived in the area for a very long time although not in large numbers. Archaeology shows man's presence on the site where Oban now stands since Mesolithic times. Fortifications indicate Bronze Age occupation at the main entrance to the bay and there is a distillery in Oban, established in 1794, which predates the town itself. As with so many places it was the coming of the rail line in 1880 that really allowed Oban to prosper. Oban was of critical importance during World War II as a base in the Battle of the Atlantic and its strategic importance continued after the war when the first Transatlantic Telephone Cable came ashore at Gallanach Bay. During the Cold War the telephone cable was the means by which the US Presidents and USSR General Secretaries communicated.
Today tourism is the main industry in Oban. With such a pretty setting and such beautiful scenery on the doorstep its hardly surprising Oban is so popular. It's a great base to use to travel to the Hebrides, the Highlands and Loch Lomond. The area has so much to offer. Outdoor enthusiasts can take part in hill walking, climbing, wildlife watching, kayaking and fishing to name but a few of the activities available. Photographers and artists will love the scenery and the wildlife. The Oban Single Malt Distillery is another great place to visit.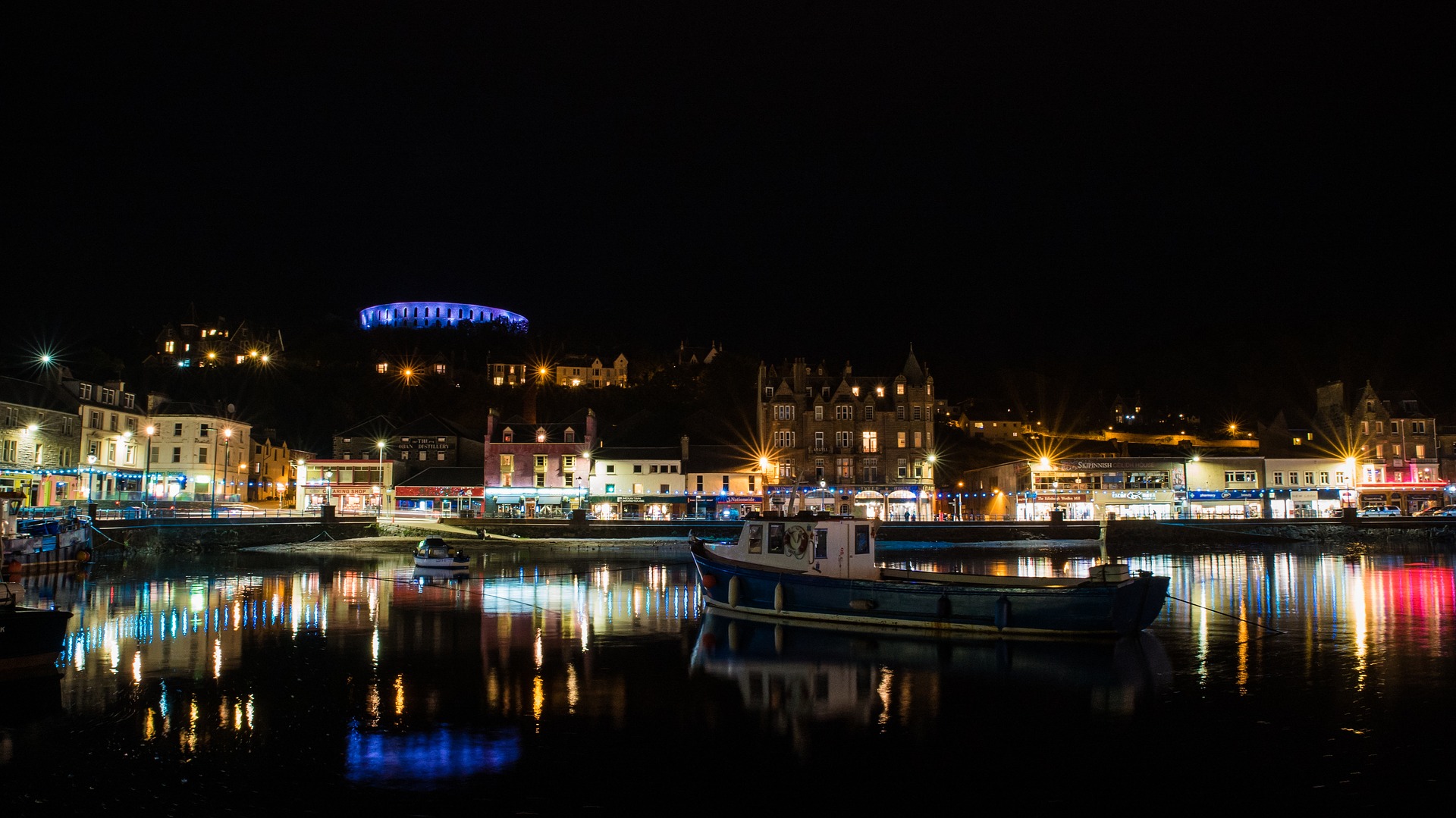 Oban has lots of shops, galleries, restaurants and pubs, and of course superb sea food.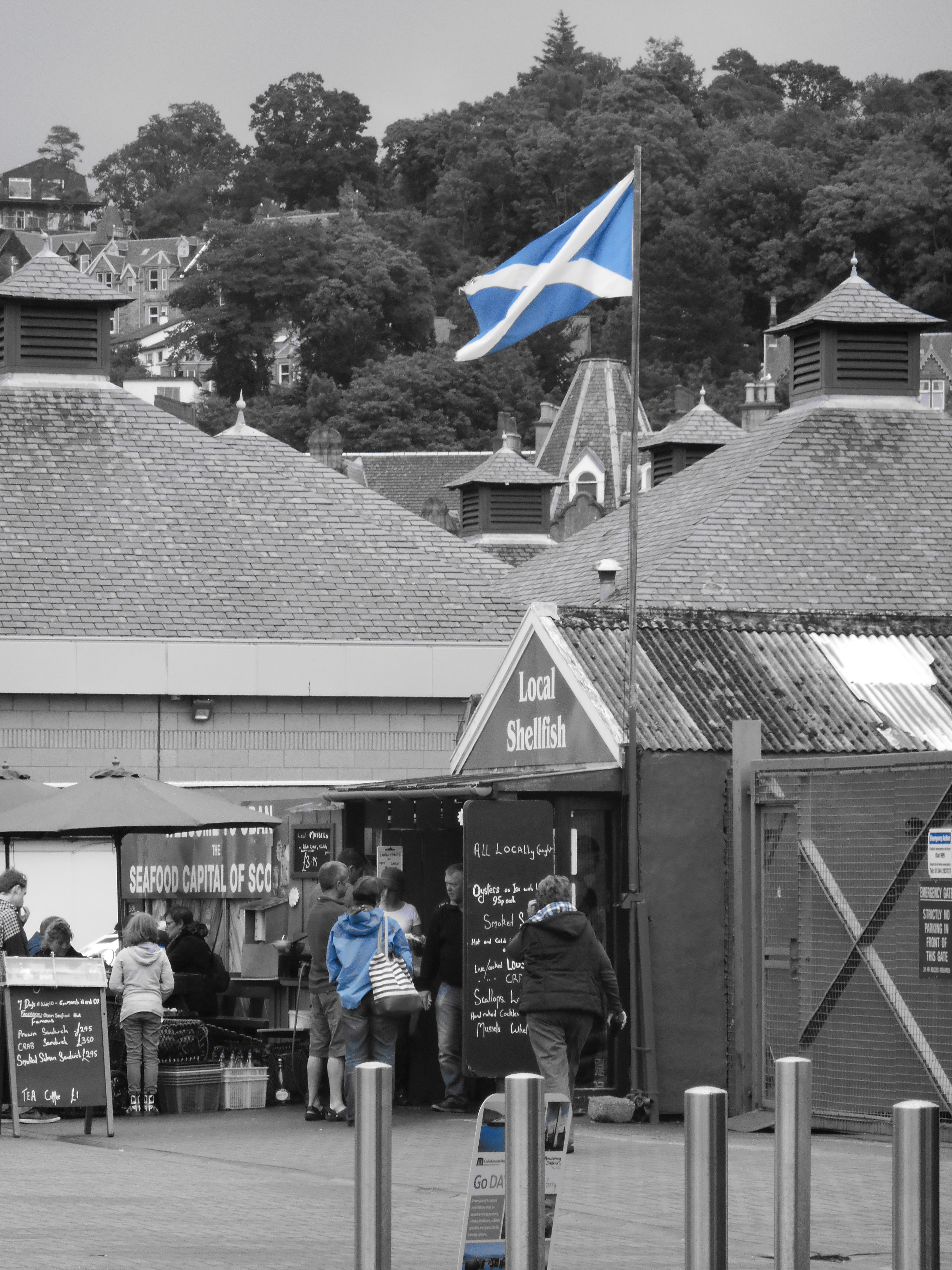 Before we leave you, there is one more place close by that we'd like to tell you about – Castle Stalker. It's a definite photo opportunity for photographers and IG ready, as the castle, seen from the best vantage point at Castle Stalker View sits surrounded by water on its own small island. Fortunately, Castle Stalker View, also happens to be a rather lovely family-run tea room! From its high vantage point, the panoramic views over the castle and beyond to the islands of Mull and Lismore are just stunning and the cakes are pretty good too! The focus here is on homemade and the best of Scottish produce. For fans of a souvenir, or two, you're sure to find something to catch your eye in the gift
shop which has a range of high-quality products. If we were to go back to Oban tomorrow, Castle Stalker View would definitely be on our list of must visit places!
http://www.welcometoiona.com/ http://www.seafoodloversrestaurantguide.co.uk/sea...
Castle Stalker View Address:
Appin,
Portnacroish,
Argyll
Scotland http://www.castlestalkerview.co.uk/