Posted by Callum McCrimmon on 21st May 2021
Glendalough and "The Garden of Ireland."
County Wicklow, known as "the Garden of Ireland," because of its beautiful scenery, has long been a tourist destination. The natural landscape is ideal for walking, hiking and climbing, and with an array of splendid beaches and reservoirs there are lots of opportunities for water-based pursuits as well. Situated to the south of Dublin, County Wicklow takes its name from the local mountains and is home to 129km of walking trails.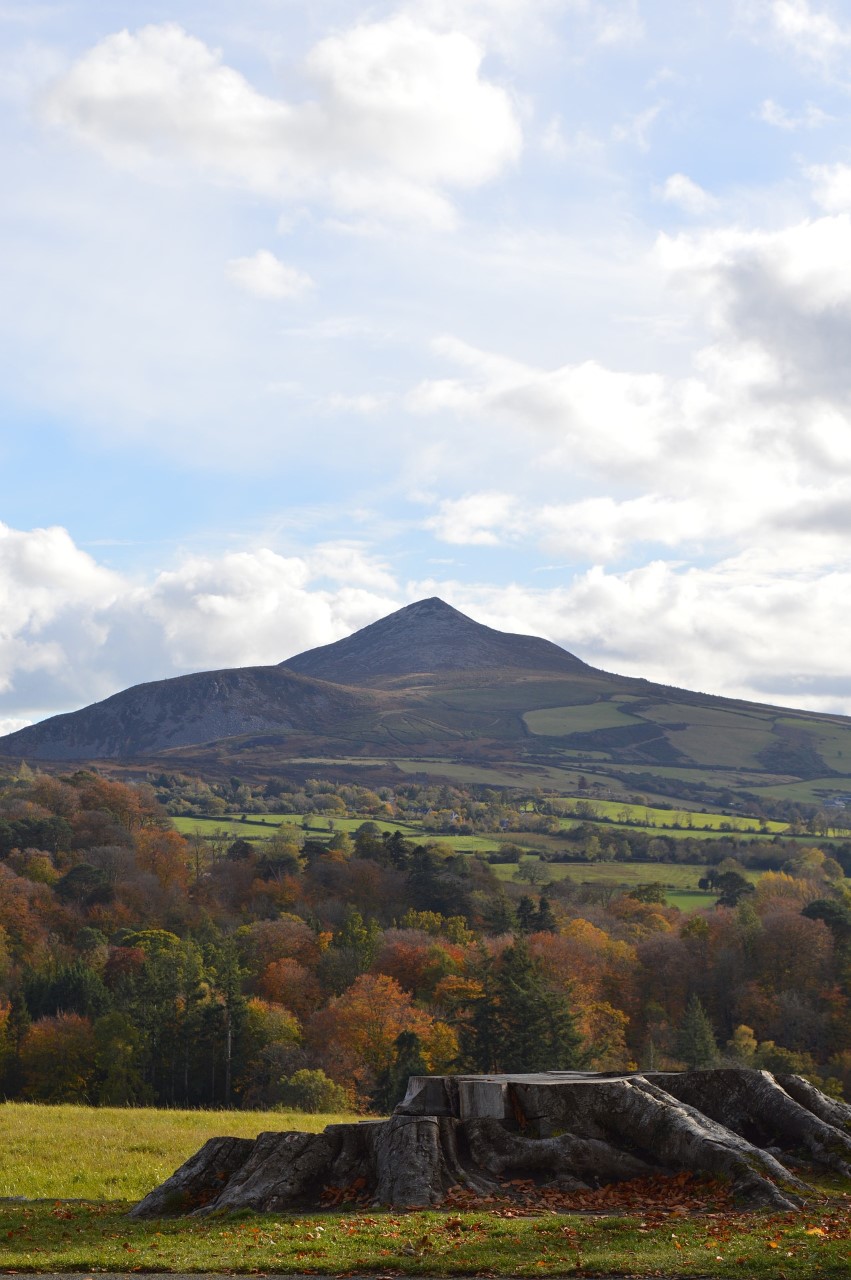 You may have read a previous blog of ours which featured Powerscourt House, which also happens to be in Wicklow. Instead of returning to Powerscourt here we will take you instead to Glendalough, an equally beautiful destination but completely different.
Glendalough is a glacial valley in Wicklow close to the village of Laragh. It's a beautiful spot and must be one of the most photographed in the whole of Ireland. During the Ice Age the land was carved by the movement of glaciers forming the two lakes we see today. Beautiful forests line the banks of the lakes giving the place a calming sense of tranquillity.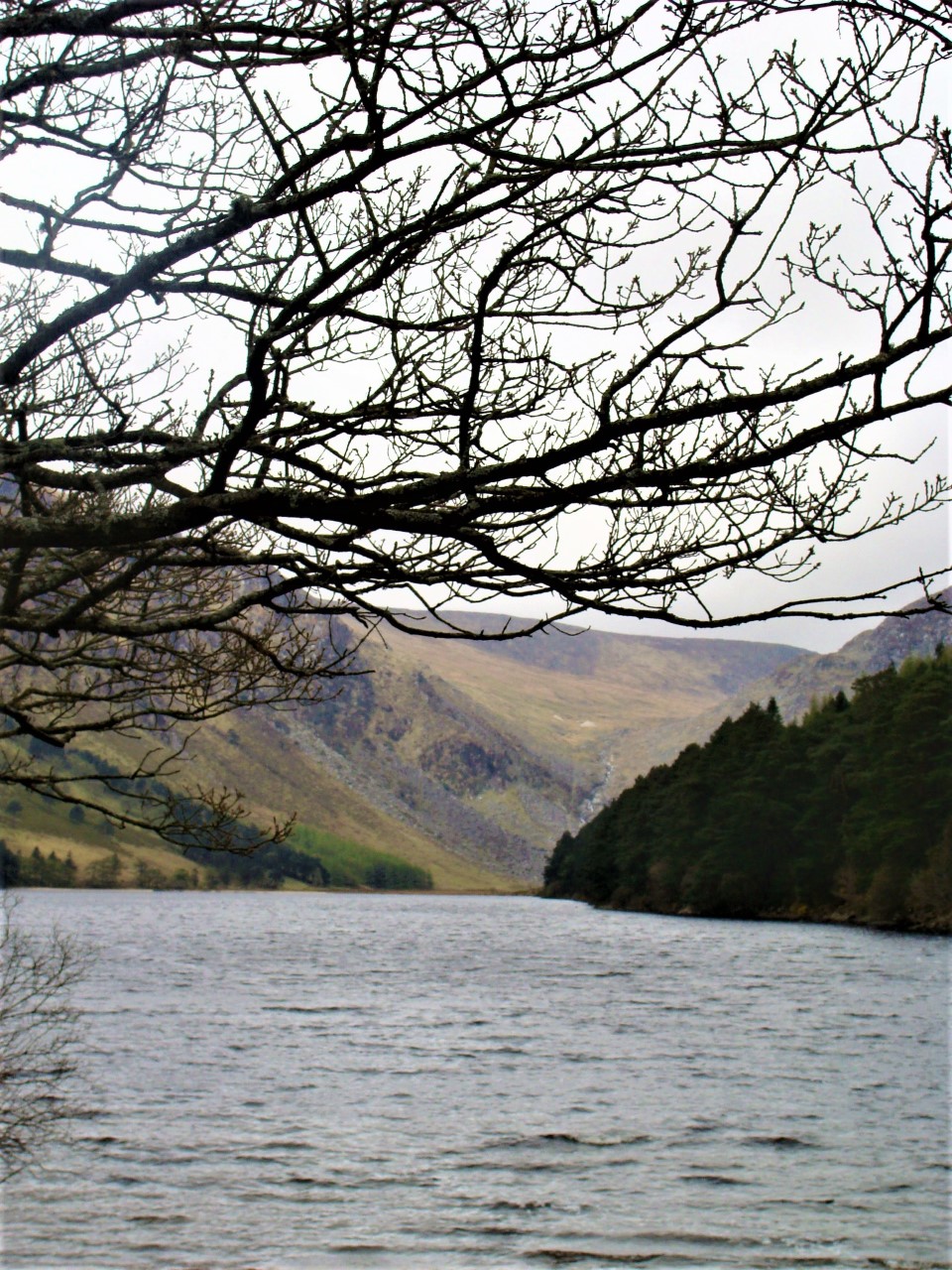 At the eastern end of the valley, you'll find the visitor centre and the remnants of an Early Medieval monastic settlement which became one of Ireland's most important monastic sites. Founded in the 6th century by St Kevin the site grew in size to become a monastic city. It was a famous centre for pilgrims and a place of worship and learning. The significant influence of the site lasted for over a thousand years. Today, if you visit, you'll find stone ruins of churches, chapels and lots of Celtic crosses marking ancient graves. There's also an impressive round tower that's approximately 30m tall and seems to be in good condition despite having to have its roof replaced in 1876 after being struck by lightning. The tower would have been used as a place of safety for the monks if under attack and as a bell tower in less turbulent periods. Have your cameras/phones ready for the obligatory photo shoot, I'm sure once you're there you won't be able to resist!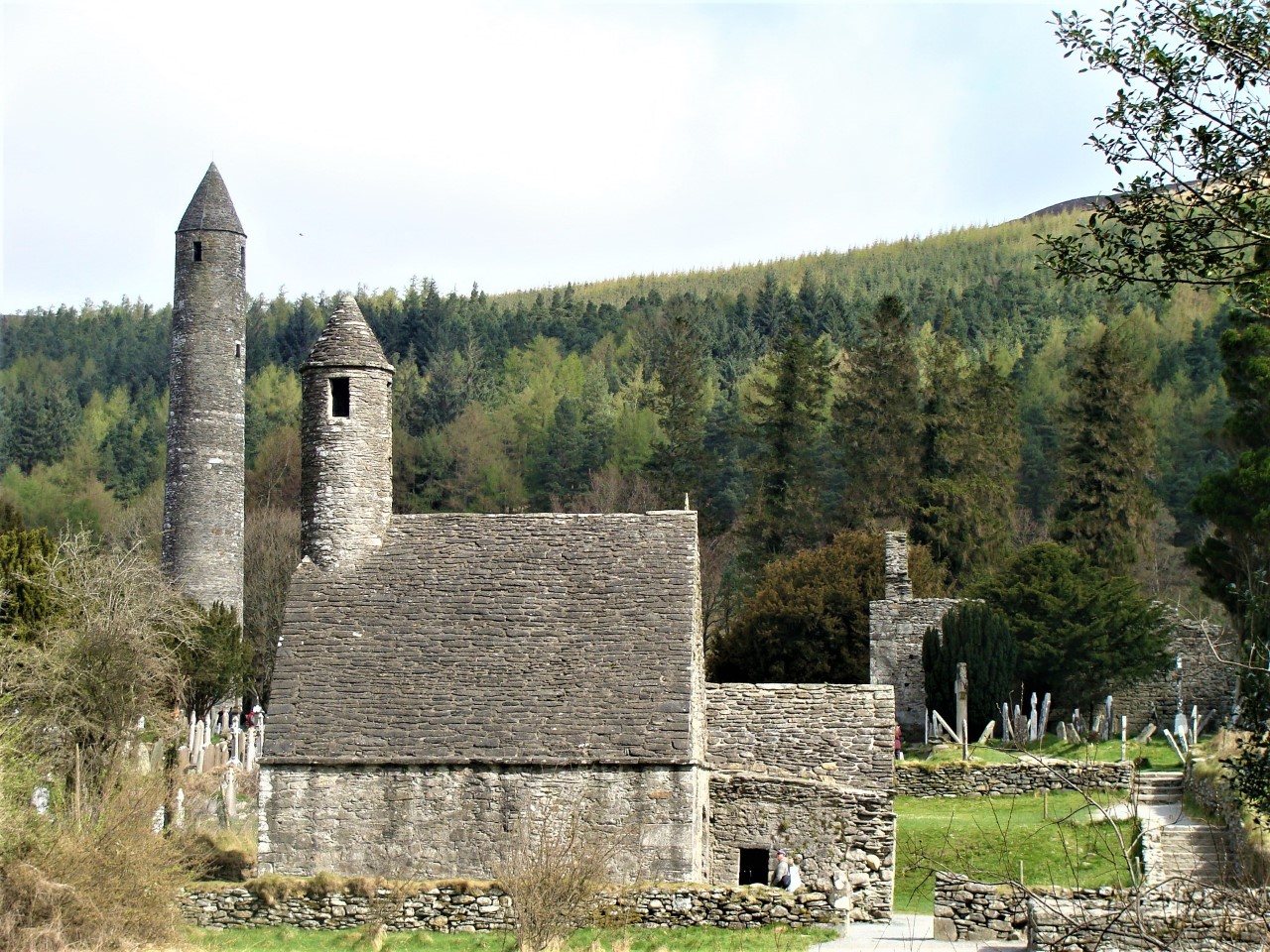 At Glendalough there are a variety of woodlands including native oak, Scot's pine and conifer. There are two lakes and a pretty river overlooked by the surrounding mountains. The landscape is rich in wildlife. There are large populations of sika deer and wild goats while more rare wildlife sightings include red squirrel, badgers, pine martens and peregrine falcons.
It's the landscape that really influences life in Wicklow. The stunning scenery that ranges from the mountainous to pretty beaches ensure that the outdoors is Wicklow's greatest attraction.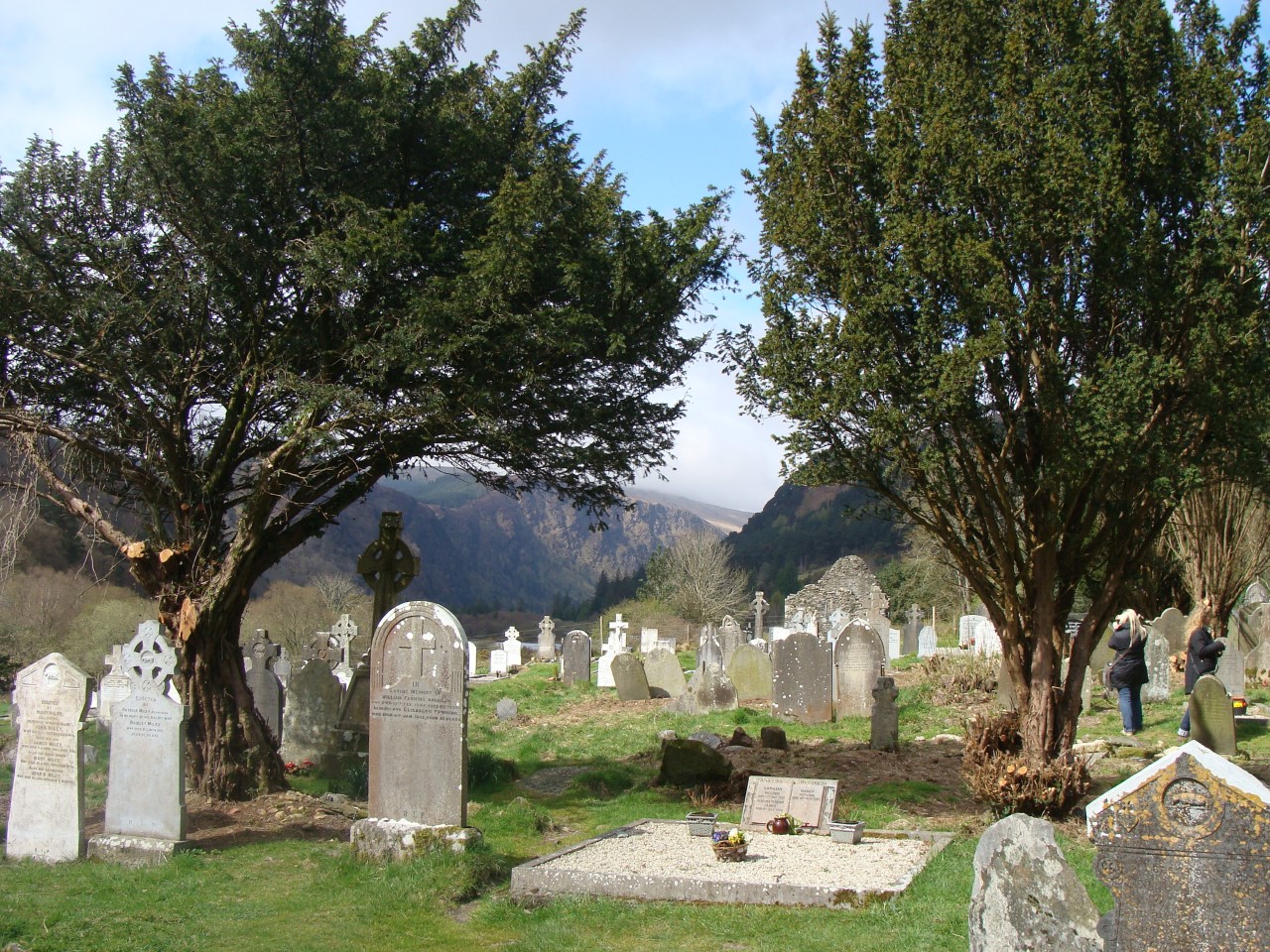 The Wicklow Mountains National Park is one of six National Parks in Ireland and covers an area of 220 square kilometres. The landscape here can be quite wild and consists of bogland and heath making it only accessible to experienced, well equipped hillwalkers. The Wicklow Way, a trail that takes you partly through the mountains, is so impressive that it was included in a 2015 book called "1001 Walks You Must Experience Before You Die."
The biggest town in County Wicklow is Bray, a seaside resort just 12 miles from Dublin. Bray is easily accessible, being well served by public transport. The DART, Dublin's commuter train, is highly recommended as a way of travelling to Bray from Ireland's capital. The route is fast and scenic. The wide beach at Bray is safe and consists of sand and shingle. The Victorian promenade was built when William Dargan brought the railway to Bray, ensuring Bray's popularity as a seaside resort.
The town is a traditional seaside resort with lots to attract tourists and day trippers from the beautiful expanse of beach, fine dining, traditional fish and chip shops and amusement arcades to the Sea Life Centre. Sailing, horse riding, golf and fishing are all available in the local area. Evening entertainment, pre-coronavirus would include fine restaurants, nightclubs and pubs with live music.
At the end of the promenade a path will take you to Bray Head where you are greeted by the most spectacular views both out to sea and over the town itself. Continue a little further, six kilometres to be exact and you'll reach Greystones. The views around the Bray Head Peninsula are stunning making this walk one of the most popular on the east coast. Once in Greystones, perhaps you'll head for The Harbour Bar which was awarded the accolade of Best Pub in the World by Lonely Planet.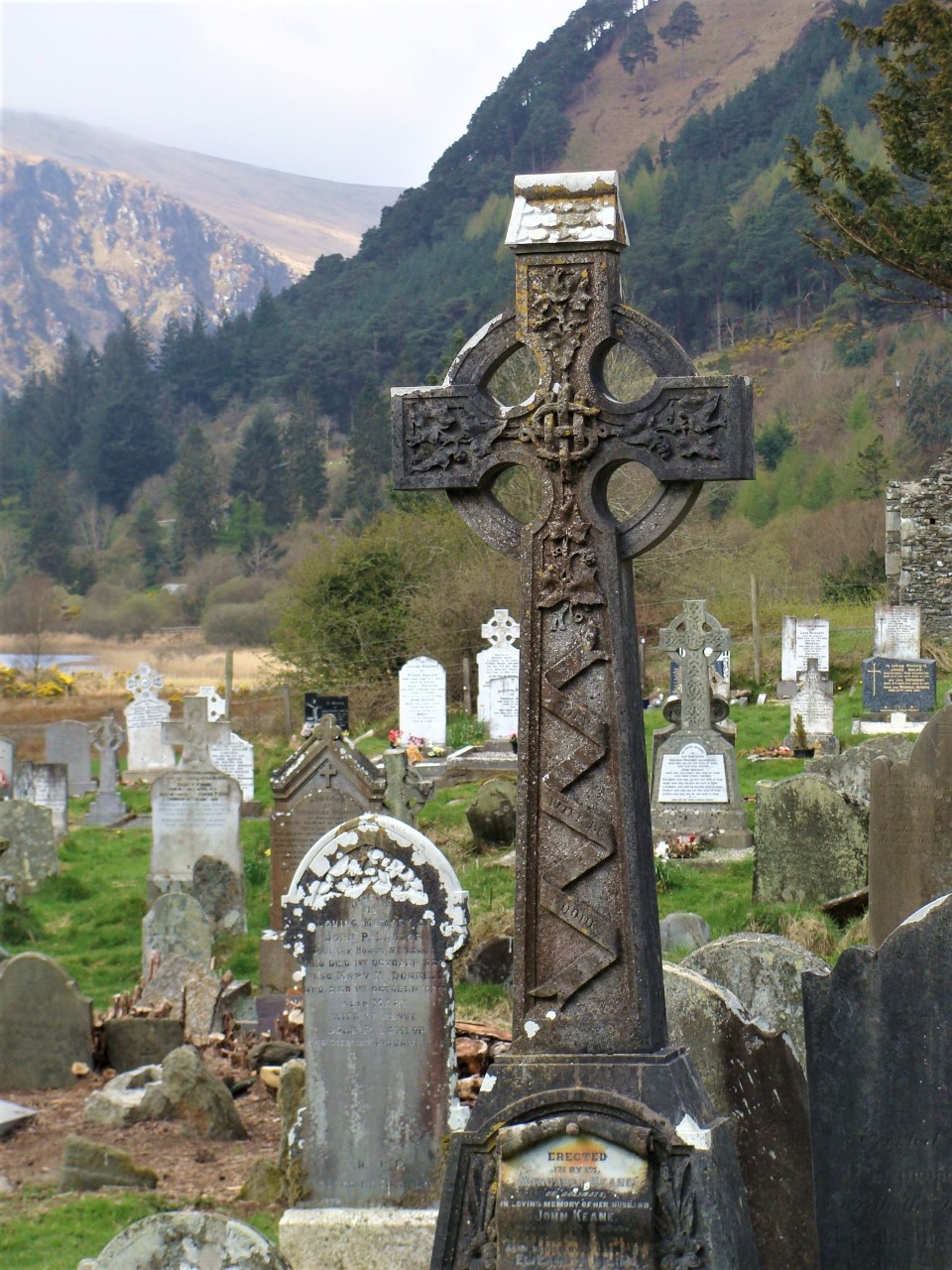 Keen golfers will probably already know that Wicklow is a world class destination for golf.
County Wicklow is also a great destination for fly fishers with brown trout plentiful in the rivers and streams that run off the Wicklow mountains.
Other outdoor pursuits that are particularly well catered for include all things equestrian. Polo Wicklow is the only place in Ireland to have year-round polo facilities. Riders of all experience levels are welcome but if you just want to watch you can do that too.
Pony trekking is also available, a fantastic way to explore all that gorgeous scenery!
So, whether you love the scenery, fine dining, walking, riding, playing golf, fishing or the peace and quiet of the mountains County Wicklow really does have something for everyone.