Posted by Callum McCrimmon on 8th Nov 2021
Magical Loch Awe
Loch Awe is around an hour's drive away from Oban. Situated in Argyll and Bute the area attracts hikers, nature lovers and fans of the great outdoors. The loch is the longest fresh water loch in Scotland. It stretches for 25 miles, 41km, and is overlooked by mountains and oak forests. The scenery is stunning and enormously varied ranging from high moorlands, mountains, glens, rivers and waterfalls. Secluded pebble beaches provide perfect access to the beautiful clear water for wild swimming enthusiasts.
Loch Awe is also an attractive and well-known location for fishing with people coming from all over the world to fish its deep waters. A variety of species thrive in the loch including Ferox Brown Trout, Atlantic Char, Salmon and Sea Trout. The largest Brown Trout caught in the British Isles was an impressive 31lb 12oz and was caught in Loch Awe in 2002. The two previous British records were also caught in the loch. The largest pike caught in the loch weighed 35.5lbs. The opportunity to fish for recording breaking specimens is a big draw and brings people back again and again. In 2009 the World Fly Fishing Championships were held on the loch further enhancing its reputation as a prime fishing destination. Fishing enthusiasts are spoilt for choice as the rivers Orchy, Avich and Awe and any number of lochans offer great alternatives to the loch itself. As a side note, permits for fishing can be purchased from local shops.
Positioned at the north west end of Loch Awe just off the A85 is one of Scotland's most photographed castles, Kilchurn Castle. Built in the mid-1400's by the Campbells of Glenorchy the impressive castle with a five-storey tower house was eventually abandoned by the end of the 1700s. Situated 2.5 miles west of Dalmally the castle can be viewed from the outside only. There is no vehicular access and the land on which it sits is periodically flooded so caution is advised. These obstacles, however, do not deter the enthusiastic who are keen to capture the perfect photograph.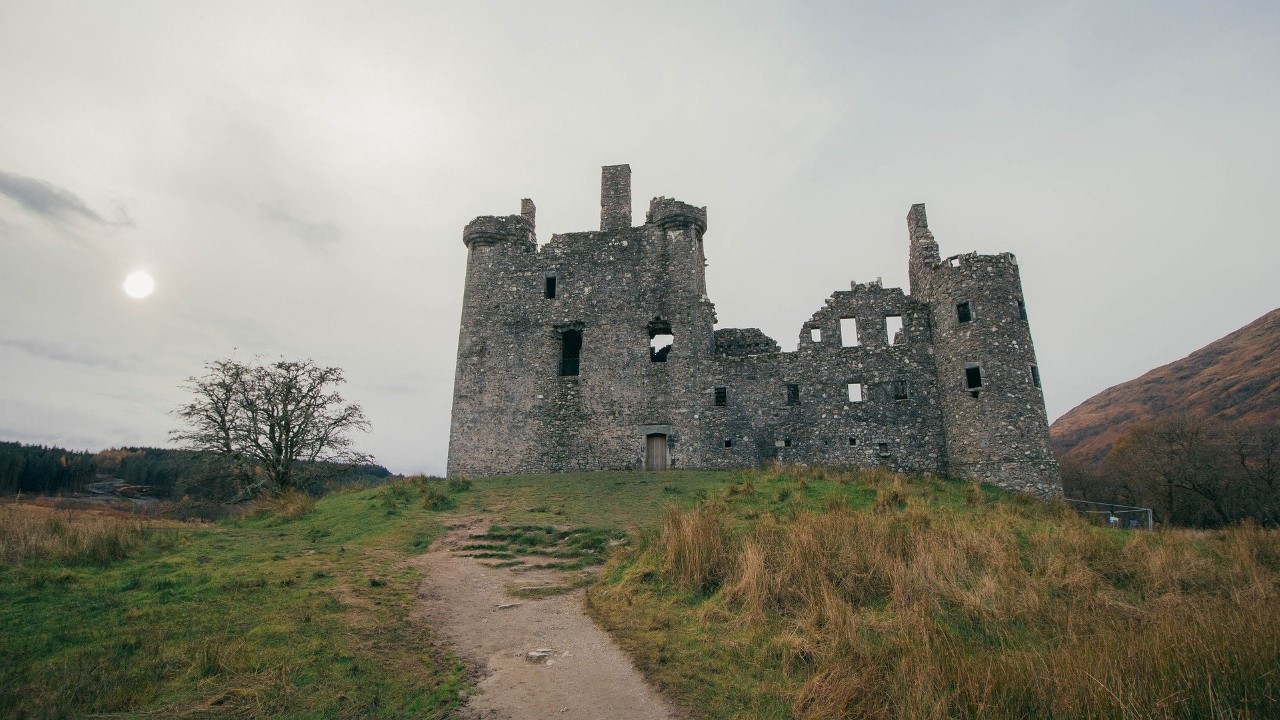 St Conan's Kirk in the village of Lochawe on the A85 is situated at the Northern end of Loch Awe and is a major tourist attraction. The church is listed as a category A listed building. Built in 1881-86 it was designed by the architect Walter Douglas Campbell and underwent further extension from 1906-1914. It was finally consecrated in 1930. The church is in an amazing position with beautiful views across the loch. The architecture of the building is a real mish-mash of styles incorporating Norman, Saxon and Gothic styles among many others. This combination makes the church truly unique and well worth a visit.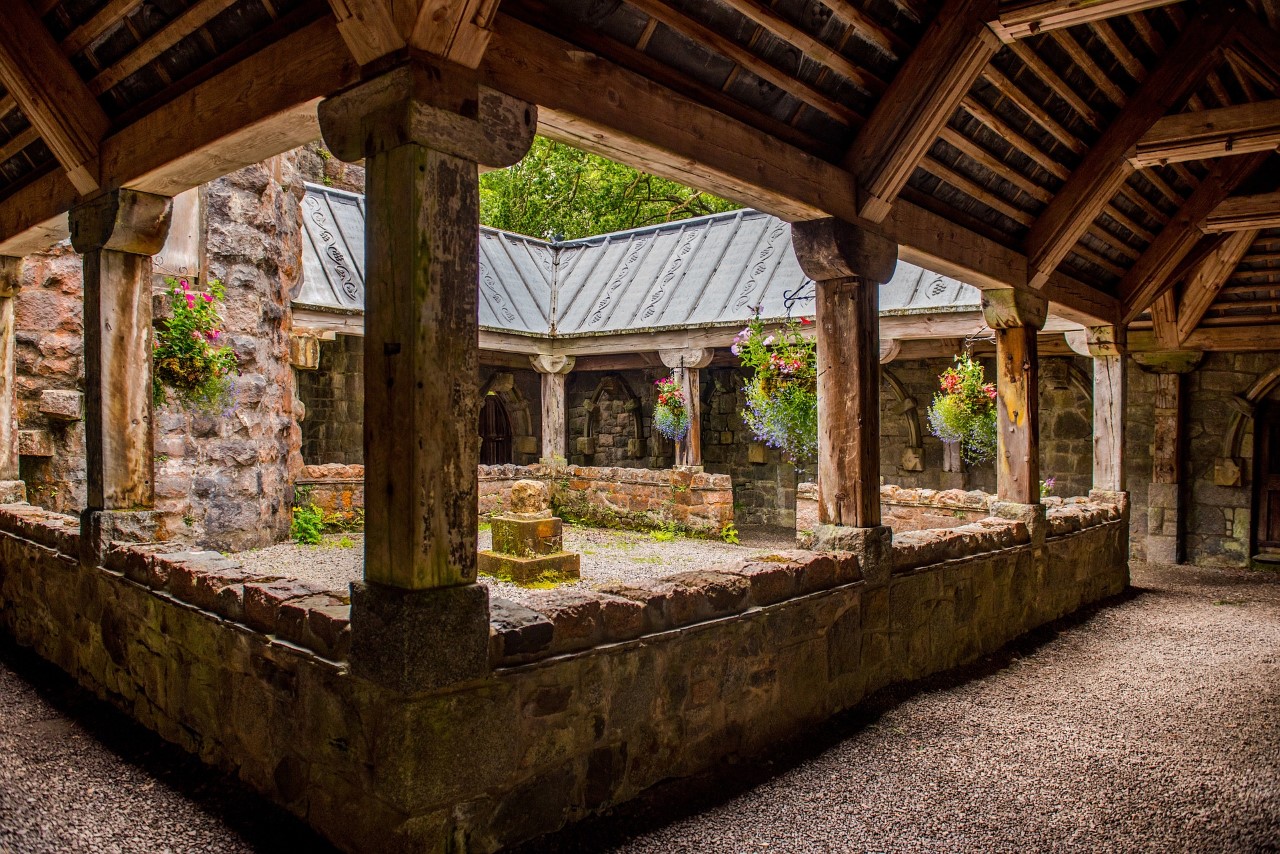 If you enjoy history and the romance of myths and legends you will be spoilt for choice at Loch Awe, for in addition to Kilchurn Castle there are another five castle ruins on the loch. The ruins of Innisconnel and Fraoch Eilean castles can be found on their own small islands which you can access by hiring a boat locally. Fraoch Eilean in Scottish Gaelic translates as "Heather Island." Other historic sites in the area include a scattering of crannogs. Crannogs were homes built on man made islands and were in use from around 500BC to 1500AD. The inhabitants used wood piles directly on to the bed of the loch to construct an island on which to build their homes. There are around twenty crannogs on Loch Awe, although the buildings are long gone the regular shaped man-made islands on which they were built are still visible today. Some of the crannogs would have had walkways to the mainland while others relied on boats to get to shore. Building on the water would have kept the inhabitants safe from predators such as wolves.
For the eagled eyed visitor (excuse the pun!), there is the opportunity to spot some truly iconic wildlife around Loch Awe. There are around 400 pairs of Golden Eagles in Scotland as a whole and a couple of pairs are now resident around Loch Awe. These massive raptors are an impressive sight indeed. They are a dark brown colour with a golden head and neck and a wing span of up to 2metres. I remember seeing one swoop down to take a rabbit right in front of us. The bird was so big it made the full-grown rabbit look absolutely tiny! It's always such a treat to see these amazing birds in the wild.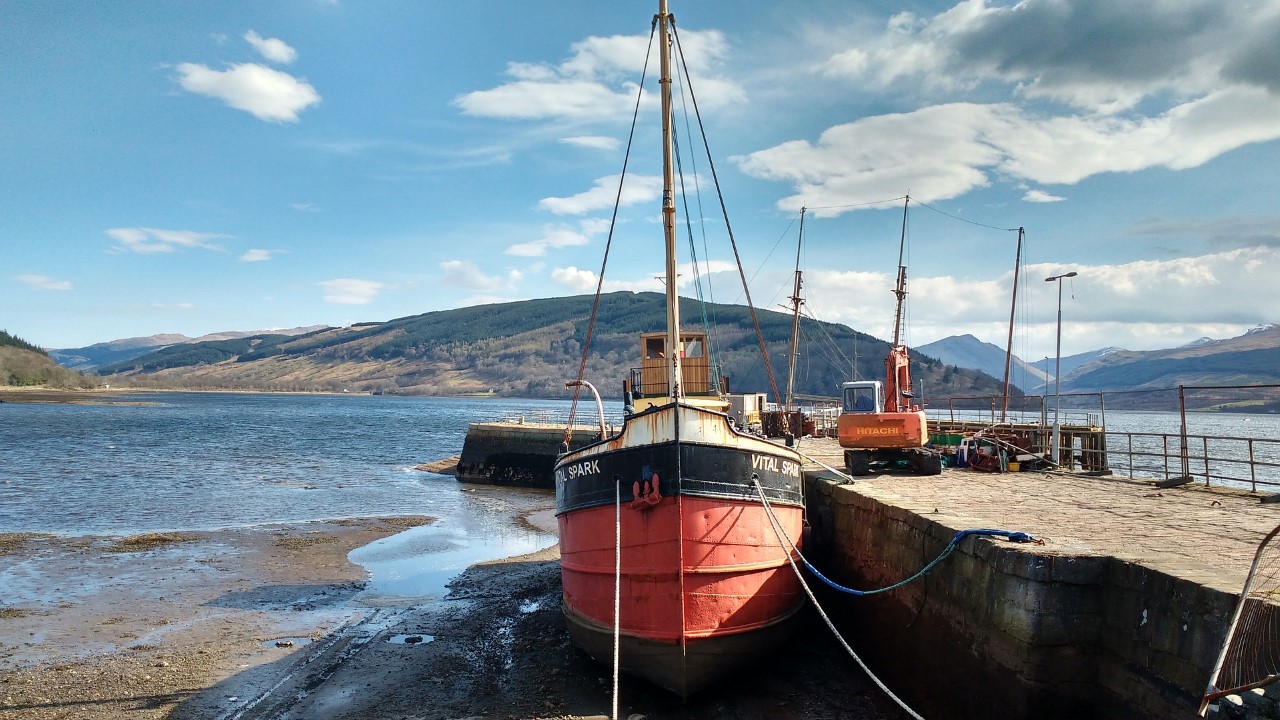 Another bird species you may be fortunate to see around Loch Awe is the equally, if not even more impressive, White Tailed Sea Eagle. These spectacular birds have been spreading out across the country after being reintroduced on the Isle of Mull. White Tailed Sea Eagles are slightly bigger than Golden Eagles. The sight of a Sea Eagle flying is amazing but to see one actually plucking a fish from the water is a sight not easily forgotten.
An interesting place to visit while travelling round Loch Awe is Cruachan Power Station also known as "The Hollow Mountain." Opened by Queen Elizabeth in 1963 it took seven years to build and is the only "reversible" hydro-electric power station of its kind in Scotland. There is a wonderful educational visitor centre where you can find out exactly how the power station works. Mini buses are on hand to convey visitors a distance of 1km in to the heart of the mountain to visit a special platform high above the turbine house. This vast space was even used to film one of the James Bond films. There is a very nice tea room with outside seating. The last time we were there they had bird feeders next to the water where little birds such as robins, blue tits and chaffinches would come down to feed. Being keen wildlife and birdwatchers, we always made sure we had our binoculars with us when we visited Loch Awe for opposite the tearooms Osprey could regularly be seen nesting.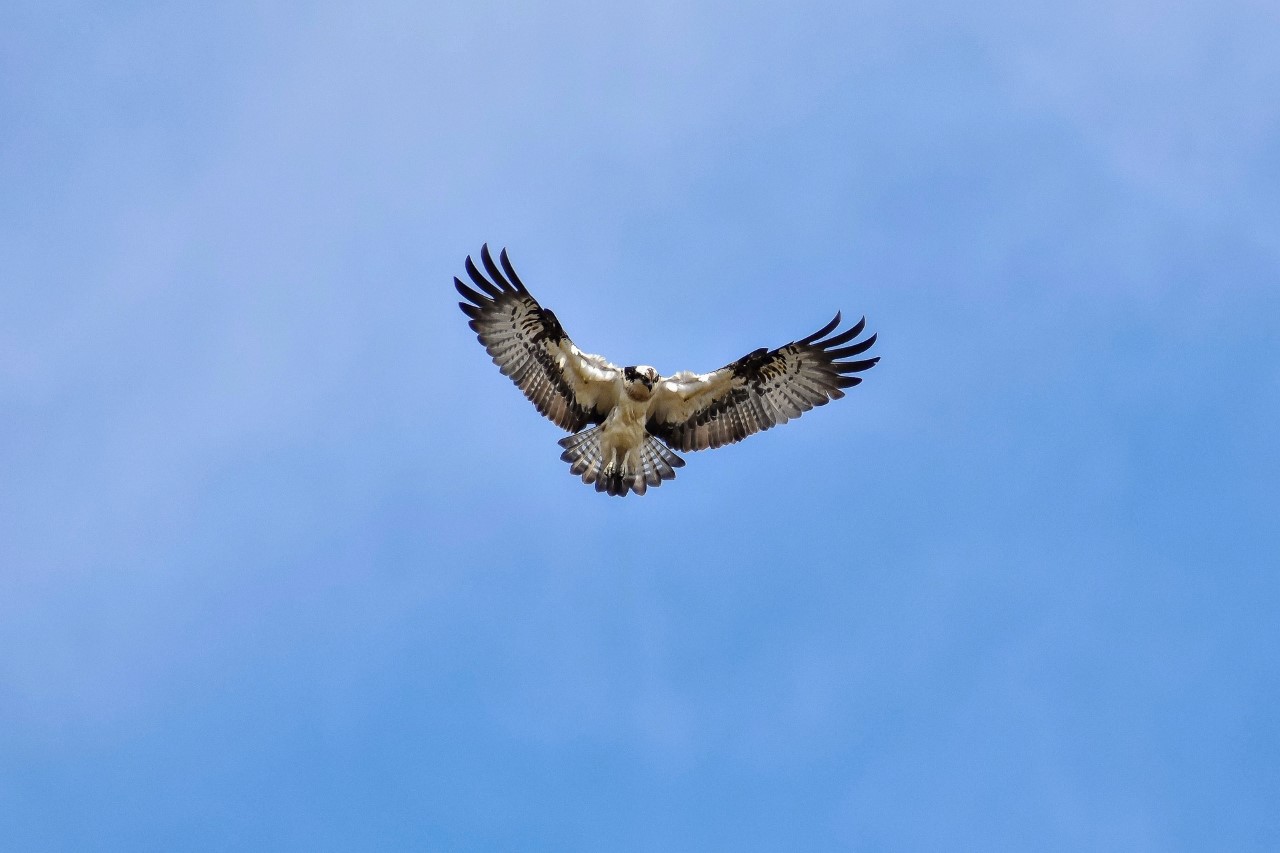 The scenery in this part of Scotland, like so much of the country, is just stunning and the abundance of wildlife makes Loch Awe one of our favourite places to visit.
Useful links: https://www.visitcruachan.co.uk/the-experience/