Posted by Callum McCrimmon on 22nd Oct 2021
The Galloway Kite Trail
Encountering wildlife is a joyful experience whether it's in a formal setting such as a zoo or a wildlife park, a rather more fleeting chance encounter in the countryside, or even in the middle of a city. Our blog on 24th September 2021 featured Colchester Zoo, one of our favourite zoos to visit. Today we'd like to tell you about a wonderful place in Scotland where you're guaranteed to see one of our most striking birds of prey, the red kite.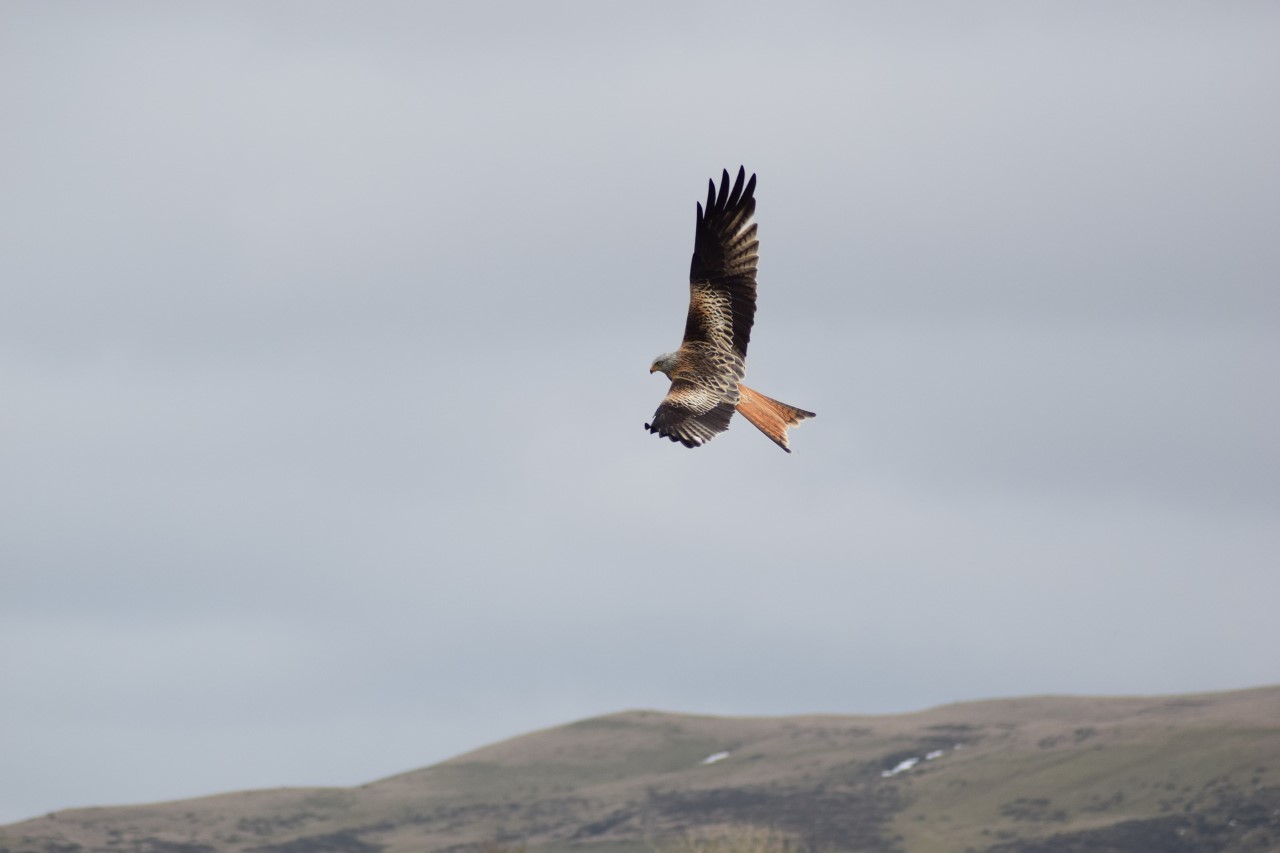 Red kites have become a much more common sight over recent years. Once they prospered across the United Kingdom. They were abundant in Shakespeare's London, and regularly stole rags or washing drying on washing lines to make their messy nests. Shakespeare referred to them in "The Winter's Tale,": "When the kite builds, look to lesser linen." Increasingly, however, they were seen as hunters of game and small domestic animals by many and they were persecuted to near extinction. The sad fact is they are mainly scavengers feeding on carrion and small prey such as rabbits. In the end there were just a few remaining individuals to be found in Wales. The situation was so serious that years later, DNA studies would reveal that the entire population in Wales had their origin traced from a single female bird. In an attempt to save the birds from extinction, in 1989, six birds were released in Scotland while another four were released in the Chilterns. It was in the Chilterns that we first spotted a red kite in the wild. It was an amazing sight. The birds are such beautiful colours. They're largely reddish-brown in colour with white patches underneath, and have the distinctive forked tail that means you can identify them in flight even from a good distance. They are large birds with a wingspan of 1.8m. Over the years, thanks to reintroduction programmes and legal protection their numbers have increased again and we've even spotted them flying over us here in Enfield, North London!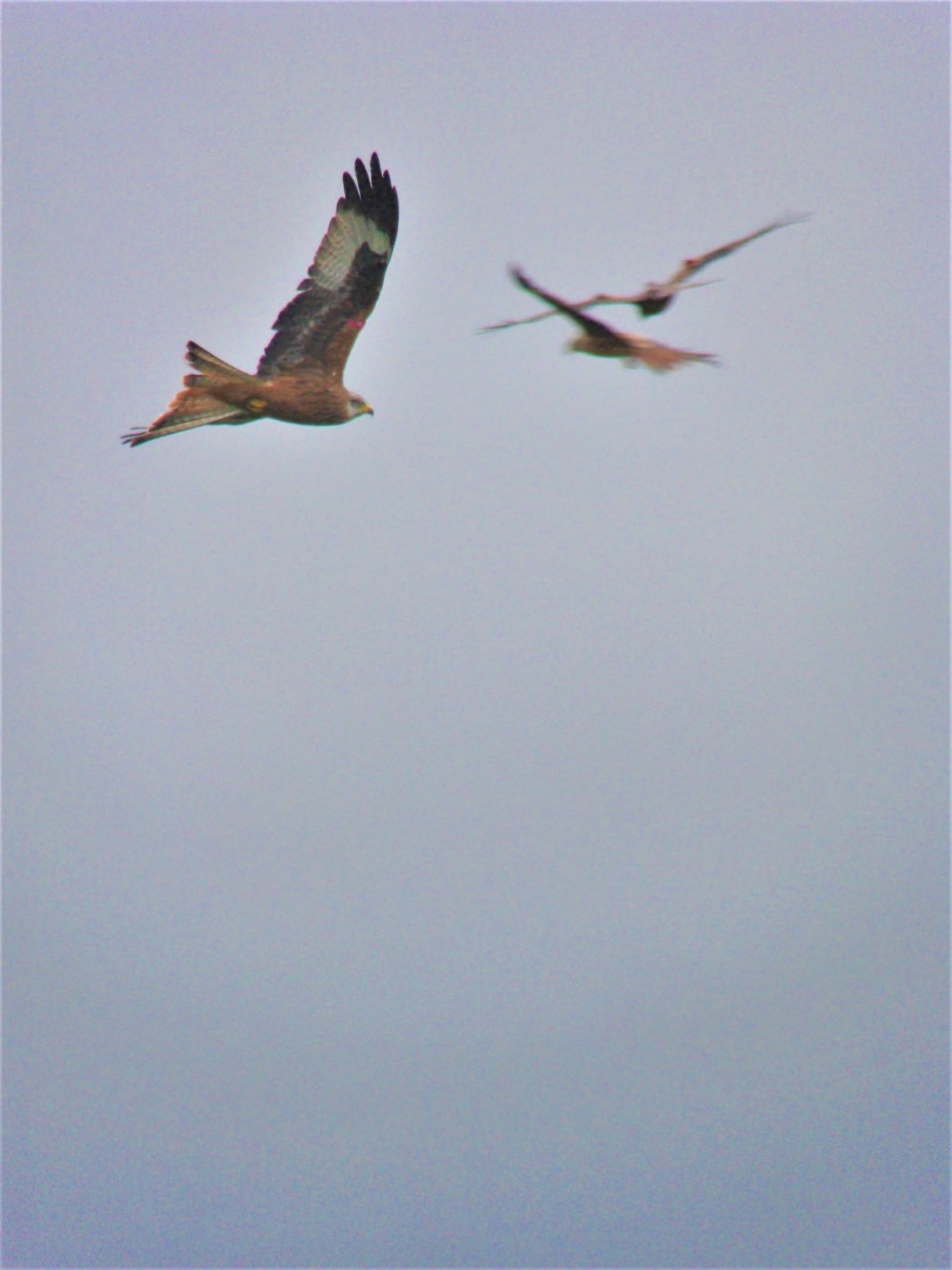 Galloway is a region of Southwest Scotland and is home to the Bellymack Hill Farm red kite feeding station. Red kites have been gathering at Bellymack Hill Farm since 2001 when they were reintroduced to the Galloway area. This is partly due to the geography of the area and prevailing winds which provide the updraft to get the birds in the air. Bellymack Hill Farm feeding station is a fabulous place to visit. It's open to the public daily from 1-4pm (March -October) and 1-3pm in winter. Feeding takes place at 2pm. What is truly amazing is the number of red kites that are attracted to the feeding station. There really are too many to count. It is a spectacular sight. Don't forget your camera!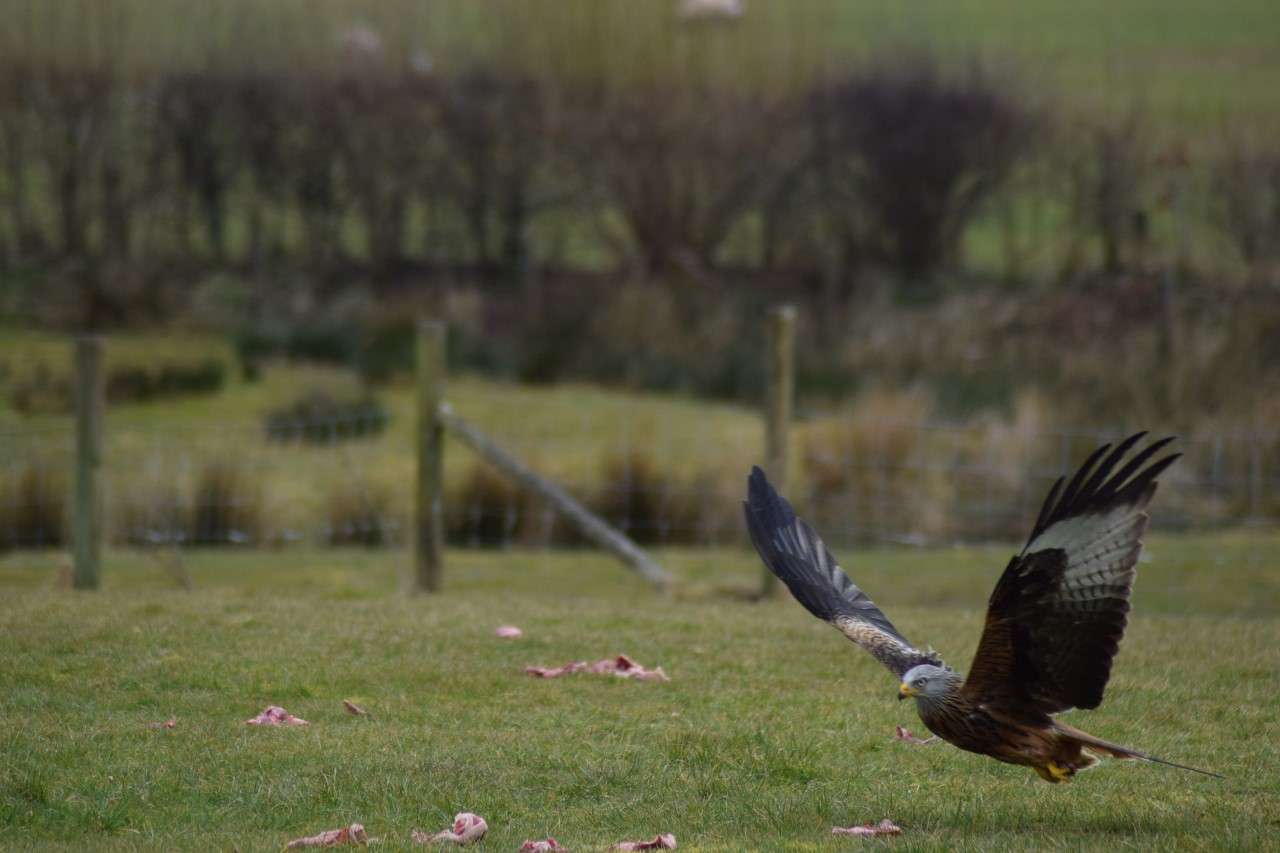 The birds soar high above, gradually coming in closer and closer in greater numbers to grab the meat laid out for them. I would recommend bringing your binoculars as well so that you can really appreciate the beauty of these stunning aerial acrobats. Over the years, as the population has increased red kites have spread out across Galloway and become a more familiar sight but being able to see so many individuals in one place makes Bellymack Hill Farm a very special place. There is often a RSPB Community Liaison Officer at the feeding station to offer insightful information about the kites and their behaviour as well as to promote the work of the RSPB and related attractions in the area.
Anne Johnstone, the owner of the feeding station was greatly involved in the creation of the Galloway Kite Trail in 2003 along with RSPB Scotland and Forestry Commission Scotland. Originally intended as a community-based wildlife initiative the trail has prospered and continues to attract many people to the area whilst at the same time enriching the local economy. The trail is a 24-mile circular route based around beautiful Loch Ken where secluded bays make ideal spots for fishing or wild swimming. The route is marked by posts on the side of the road and can be completed on foot, by road or, if you're feeling energetic, cycling. There are good kite viewing areas at Parton Heritage Trail, Bennan Viewpoint, Mossdale Walk, RSPB Ken-Dee Marshes Reserve and Neilson's Monument.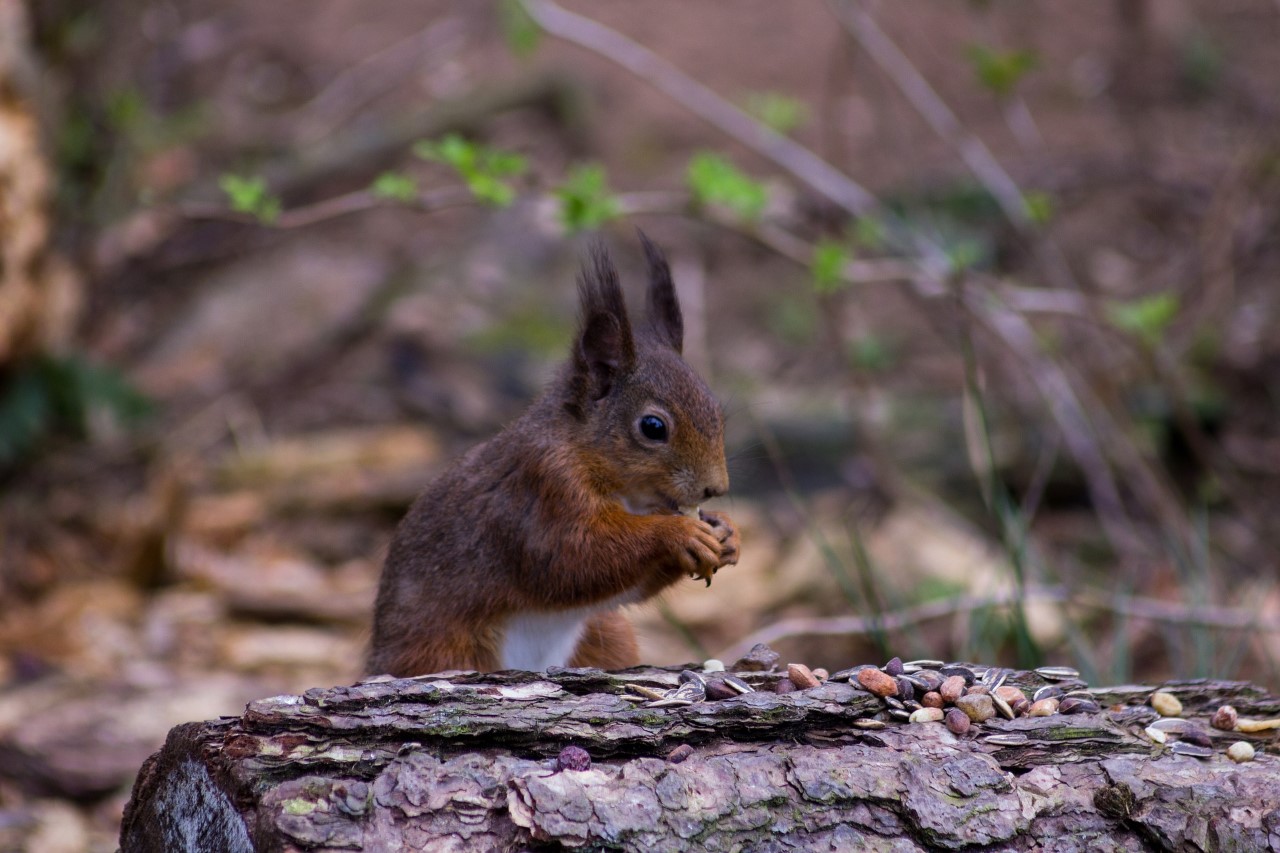 Whenever we visited Bellymack Hill Farm feeding station we would always try to call in to The Smithy for lunch. It's about 15.6 miles from Bellymack Hill Farm which isn't very far at all if you are touring Scotland by car. This family run establishment is just charming. Located in the High Street, New Galloway, it looks picture postcard perfect with wooden tables and parasols outside. Situated next to a little stream, the Mill Burn it's the perfect setting for a summer lunch. Of course, it's a popular spot so seating isn't always available outside. That's not a problem though because inside is just as nice as outside! Most importantly the food is just delicious! I can certainly vouch for the scones, cake selection and wonderful pea and ham soup which was just delicious. The Smithy sources produce locally and grow a lot of their own fruit and vegetables which not only cuts down on food miles but ensures freshness.
The Smithy is also home to "The Wee Shop." Stocked with a selection of handmade crafts and gifts produced by local makers there's bound to be something there to treat yourself or someone special. It's great to see local artists and crafts people supported in this way!
As a side note, for those of you who enjoy a bit of shopping, Castle Douglas, which is just 6.1 miles from Bellymack Hill Farm has a wonderful assortment of independent shops.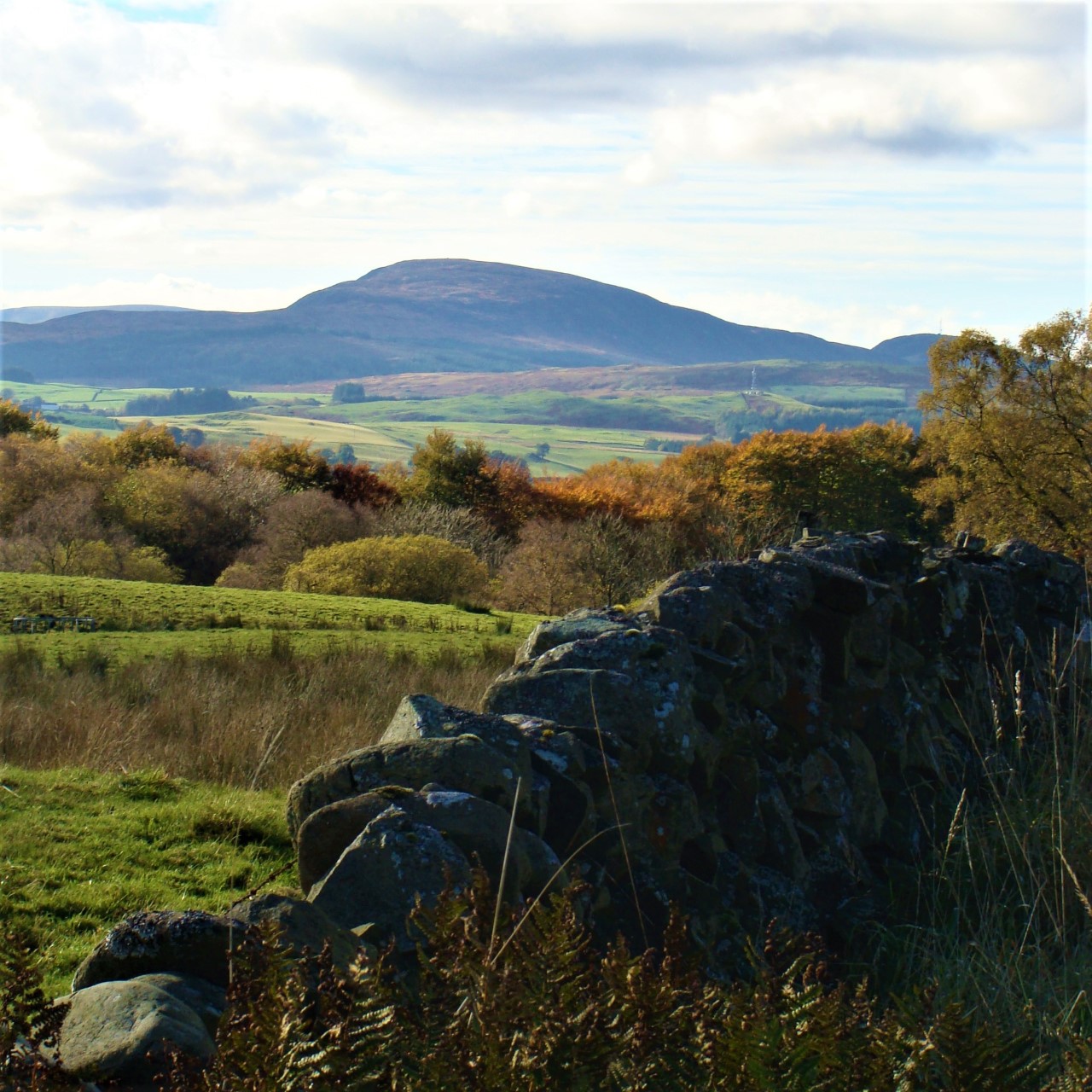 Dumfries and Galloway is a beautiful part of lowland Scotland with soft undulating countryside and acre upon acre of forests. Combine this with its lochs, rocky coastline, sandy beaches and magical wildlife there really is something for everyone in this part of Scotland. Outdoor activities include mountain biking, walking, birdwatching, windsurfing, yachting and cycling to name but a few. For culture vultures festivities in Dumfries and Galloway begin with the Big Burns Night Supper in January and continue throughout the year with various celebrations dedicated to literature, sport, music and arts and crafts.
Bellymack Hill Farm Kite Feeding Station
Address:
Bellymack Hill Farm, Laurieston, Castle Douglas DG7 2PJ
Information: Galloway Kite Trail https://www.gallowaykitetrail.com/ The Smithy https://www.gallowaykitetrail.com/
Address: The Smithy
High Street
New Galloway
DG7 3RN